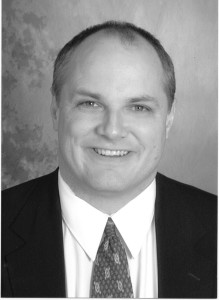 Dave Hunnicutt is President of Oregonians In Action, Oregon's premier property owner's association. For nearly three decades, OIA has fought in the legislature and courts to protect Oregon property owners, urban and rural, from excessive state and federal regulations that limit Oregonians' rights to own and use private property. Dave has been at the forefront of nearly every one of these battles.
For over 20 years, Dave has represented Oregon property owners in the Capitol and in courts throughout Oregon. As a registered Oregon lobbyist, Dave has successfully advocated for the passage of legislation to protect Oregon property owners in all areas of real property law, including land use/zoning, environmental law, eminent domain law, resolving government/private title disputes, and natural resources law. Since 1996, over 30 OIA bills have been enacted into law.
An active member of the Oregon State Bar, Dave represents Oregon property owners in litigation in courts and agencies throughout Oregon. Dave has appeared and argued before the Oregon Supreme Court, the Oregon Court of Appeals, the Oregon Land Use Board of Appeals, multiple Oregon agencies, and in circuit courts throughout Oregon.
A frequent speaker at legal, legislative, and planning seminars, Dave has lectured on real property law at numerous legal and educational seminars, at colleges and universities across the United States, and in various state legislatures throughout the country.
Dave received his Bachelor of Science degree from the University of Oregon and his Juris Doctorate from the Northwestern School of Law at Lewis and Clark College. Born in a one-room doctor's office in Umatilla and raised in St. Helens, Dave is a native Oregonian with a soft spot for Oregon's small towns and rural areas, places that are too often ignored in Oregon politics. Married for nearly 30 years, Dave and Stephanie live in rural Washington County with their four teenage children.