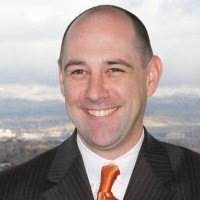 Named by National Journal as one of Idaho's Political "Rising Stars" saying "Matt posses excellent political sense with a keen understanding of Idaho's political culture." Mr. Ellsworth is credited with managing the campaigns of both sitting US Senators from Idaho. An eighth generation Idahoan, he was educated at The College of Idaho where he received his Bachelor's Degree in Politics and International Relations as well as a minor in Leadership.
Mr. Ellsworth currently serves as the Government Affairs Manager to the American Exploration &Mining Association in Spokane, WA serving over 2100 members in 42 states, 7 Canadian Provinces and 10 nations worldwide.
Prior to AEMA, he previously served US Senator Jim Risch his State Director, Chief of Staff to the Lt. Governor, Campaign Director and as the Deputy Chief of Staff to Risch while he was Idaho's 31st Governor. As Deputy Chief he directed two regional offices and was as a senior advisor and confidant to the Governor on a wide range of issues; including the development of strategies addressing nursing shortages, the creation of Idaho's Drug Czar and Idaho's $300 million dollar transportation bonding program.
Prior to serving Governor Risch, Mr. Ellsworth was the Vice President and partner in an Idaho Government Affairs Company. He also served as the Campaign Manager for the 2004 campaign of US Senator Mike Crapo of Idaho, and as Sen. Crapo's Regional Director in both The Southwest and the North Idaho districts of Idaho. Beyond Senator Crapo, Mr. Ellsworth has worked for the Idaho State Legislature and numerous statewide and local campaigns. Mr. Ellsworth is also former member of the Idaho State Board of Medicine and currently serves on the Board of the Association of Washington Businesses.
Mr. Ellsworth currently lives in Hayden, Idaho with his wife Amy Ellsworth, PA-C and their two daughters.